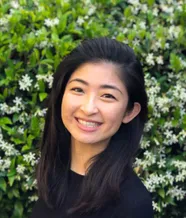 Dr. Erika Mizuyama moved from Japan when she was 6 years old and has been living in the bay area ever since. She went to UC Davis and received her bachelor's of science degree in exercise biology and a minor in psychology. After graduating, she entered the corporate world in a Fortune 500 company, but after couple years, she knew working in a corporate wasn't her passion. After some self reflection and exploration, she knew she wanted to do something that can make an impact on an individuals life through health and entered the world of chiropractic.
Dr. Erika addresses the root cause of the patients complaint and uses a combination of chiropractic adjustments, soft tissue therapies, physical therapy modalities, and exercise to get you back on your feet.
On her free time she likes to explore the different trails in the mountains surrounding the bay area, play board games, and work on DIY projects around the house.